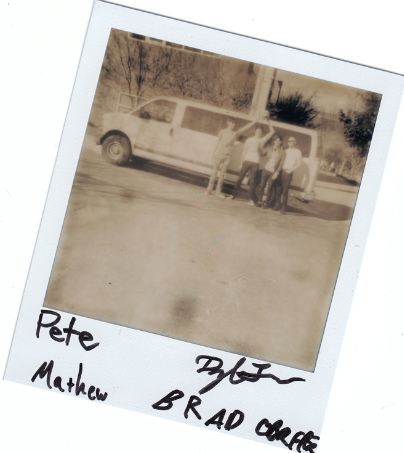 The Dodos - "Undeclared"
Jens Lekman - "Your Arms Around Me"
***Technical Difficulties strike again!***
Blair - "Hearts"
The Blow - "Parentheses"
The Shivers - "Beauty"
Someone Still Loves You Boris Yeltsin - "Oregon Girl"
Figurine - "An Electronic Address"
Signals - "Angst In My Pants" (Sparks Cover)
Tender Trap - "Do You Want A Boyfriend?"
From Dolfish's Valentine's Day tape, "Your Love Is Bummin' Me Out":
- "I'm Proud Of You Joanna"
- "Digitized Love Letters"
- "Oil In This Heart"
- "Your Love Is Bummin' Me Out"
- "Dear Voicemail: 3 Things"
Oberhofer Live at Under the Couch:
- "o0O0o0O0o"
- "Away FRM U"
- "I Could Go"
- "Miss Me So"
- "Landline"
Listen to the archive
HERE
!
Goldsoundz would like to offer a big THANK YOU to George Bergmark and Matt Feury from
Under the Couch
for recording and the Oberhofer boys for stopping by to play for us and making the session possible.
Goldsoundz will not be airing next week. We will return to the airwaves on March 1st, 2011.